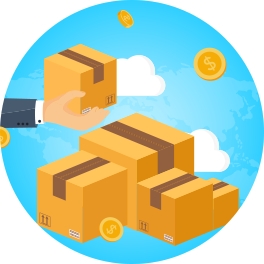 It is not a difficult task to buy your favorite products from US websites and get them shipped to your location. Many international customers have problems when it comes to buying products from US based websites as they may not deliver the goods to other countries. In this situation, the best thing you can do is to visit web-cargo.com and avail their services to get these products to any location of your choice. They will help you to even ship the products to the address of your customers and this will help you to operate a virtual company in the US without any hassles.
How it works for your business?
When you are involved in commercial activities, you can conveniently order these products from the US websites and get a virtual address in the US. This makes it possible for you to order the products online and mention this address for delivery. Once the goods are delivered to this place, the service providers will conveniently ship them to your local address. You can even combine multiple orders and get them shipped at once to your country. It is also possible to ship the goods directly to your customers by using the services of these companies.
» Read more: How To Buy Products In The US And Get Them Shipped To Your Country?